Emergency Supplies
With winter coming, there are a number of emergency supplies you should always have in your vehicle. You never know what type of emergency you might run into, so don't tempt fate by not having what you need on hand. Here is a basic list of the emergency supplies your truck should be equipped with.
1. Road Flares
Every vehicle should be equipped with a set of road flares. Not only can these be used to mark your location in the event of an accident, they can be used to start fires in an emergency, especially in wet or snowy weather.
2. Water
No matter what time of year it happens to be, you should always have at least one gallon of potable water stashed away in your SUV. If you are planning a longer than normal trip, you should try to find storage space for three gallons.
3. Food
Being stuck...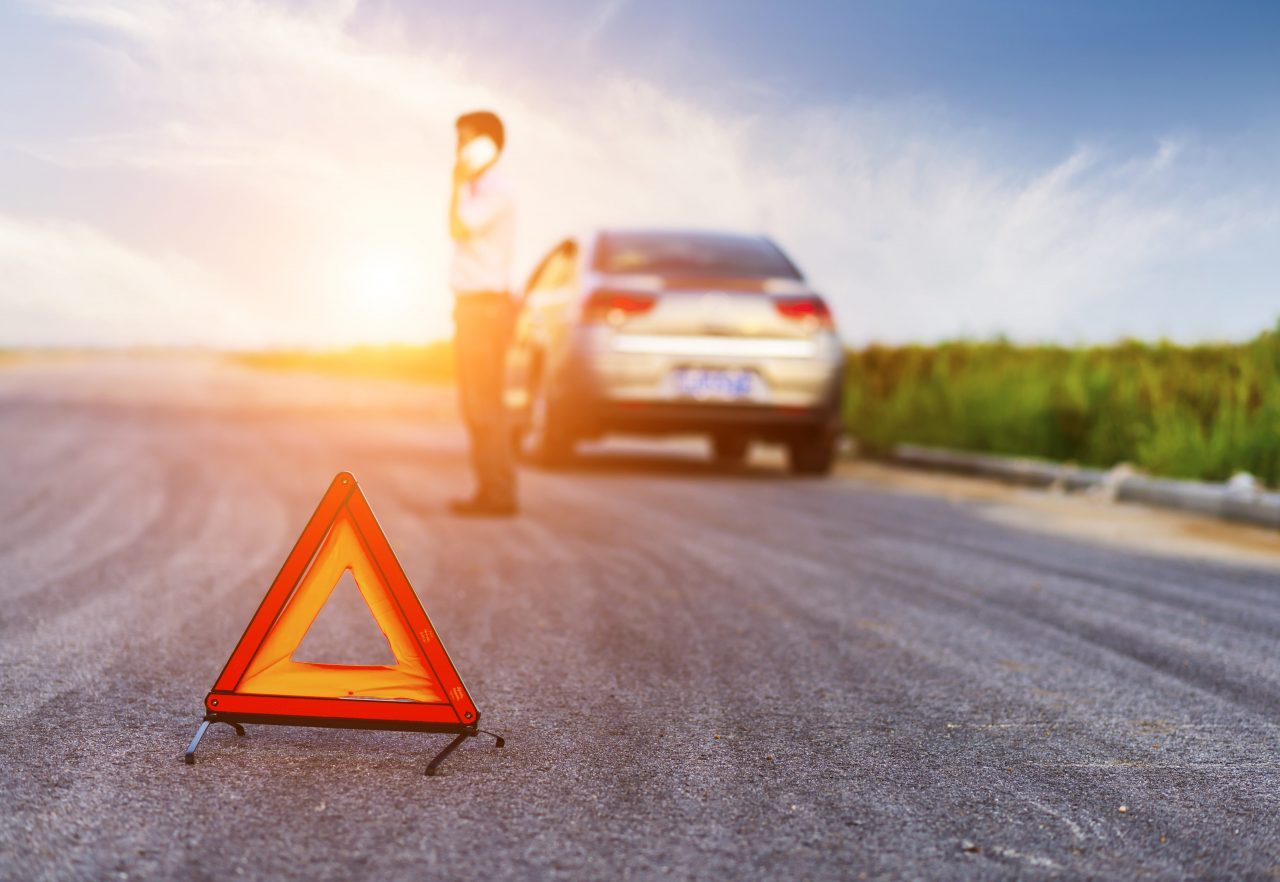 FALL CAR CARE MONTH
October is Fall Car Care Month! What a great time to get your vehicle ready for cooler weather! Now is the perfect time to give your vehicle some TLC as the days become shorter and the weather changes.

Follow our Simple Fall Maintenance Checklist below:
Wash & Wax
Clean the Inside too
Inspect the tires & Tire Pressure
Inspect your Wiper Blades
Check under your hood
Check Alignment & Suspension
If vehicle maintenance is not your thing, don't worry, stop by our service department today and our certified technicians are available and ready to help make maintaining your vehicle simple and convenient. Take the stress out of servicing your vehicle by scheduling an appointment at our Brownsville repair center, as we offer outstanding techniques and services savings. We can handle services fr...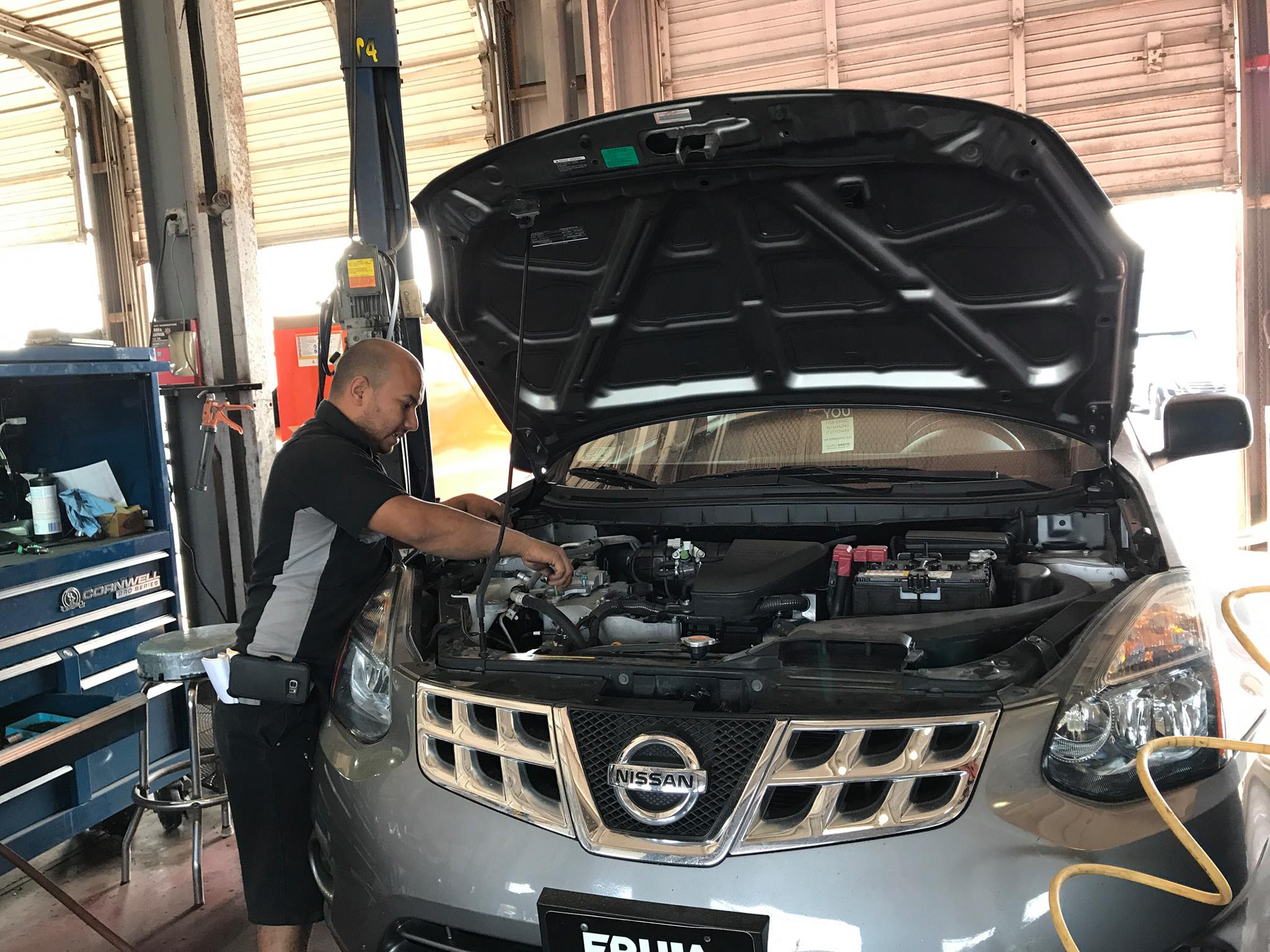 BACK TO SCHOOL MAINTENANCE TIPS FOR YOUR CAR
It is Back to School season, and what better time to prepare for busy mornings and after-school activities? Or maybe you're sending your child off to college? No matter what, back-to-school is busy for everyone and now is the perfect time to make sure your car is at the top of its class. Be prepared and get ready for this busy time by following these simple guidelines!
Keep Up with Basic Maintenance:
Check Fluids: Fluid levels of engine oil, coolant and transmission, and brake and power steering fluid-your owner's manual will illustrate where everything is located and the proper levels to maintain. If your car is leaking fluid, its color may help you determine what it is and locate the source.
Battery: Consider testing the battery with a voltmeter and replace it if it shows signs of reduc...
On Monday, August 21, 2017, North America will be able to witness a total eclipse of the sun.
If you're lucky enough to be in the Path of Totality, you'll be able to see what two eclipse chasers call an "emotional, startling, sensational, and life-changing" event. Eclipse chasers are known as umpraphiles, or shadow lovers.
This is the nation's first total solar eclipse since 1979 and the first to cross from the West Coast to the East Coast since 1918. NASA and the National Park Service advises travelers to stock up on water, snacks, sunscreen -- and your solar eclipse viewing glasses -- before leaving home.
Eclipse Tip: During totality, make sure to spend a few moments enjoying the 360 degree "sunset" all around you.
Here are some of the best U.S. cities within the eclipse's path of totality to watch the spectacular sky show:
Starts at 9:05 a.m. PDT and totality beg...
Music is Essential Fuel for Summer Roadtrips
Texas is a great state to get out and explore. Whether you're listening to the latest podcast or NPR channel, you might just end up wishing you had some great music along for the ride. Music and road trips go hand in hand, and if you're looking for some new tunes, there are many places to find and download music:
iTunes Store
Amazon MP3
Spotify
Napster
eMusic
7digital
There are even more places to find a good song list. But how do you entertain the whole family? Or your best friend who decided to take his or her vacation time, so they could drive with you across the country. Or just Texas.
If you're travelling with your family, show tunes are always a great choice. Most of us can even sing along to some of the old standards:
South Pacific
West Side Story
My Fair Lady
Bye, Bye Birdie
Gre...
Dogs Riding in the Car
Dogs who have difficulty with car rides usually fall into one of two categories: those who have motion sickness and those who have a fear of riding in the car. To prevent these problems from happening in the first place, it's best to get dogs accustomed to car rides when they are still puppies.
Puppies, like children, get motion sickness more easily than their elders do, most likely because their inner ear structures that control balance aren't fully developed yet. Many dogs will eventually outgrow the problem, but if your dog starts to drool or vomit when you hit the road, there are some steps that you can take to remedy the situation.
First, limit your dog's food and water intake for a couple of hours before any trip. Lower the car windows a few inches to provide fresh air and to equalize...
Memorial Day BBQ Tips
Memorial Day means outdoor dining for many Brownsville residents. It is as American a tradition as apple pie. We've compiled these tips to help you with grilling up a delicious meal for friends and family.
Preheat the Grill
Preheat your grill 15 to 25 minutes before you start cooking to make sure it reaches the right temperature (and to kill any bacteria). Your grill should be 400-450°F for high, 350-400°F for medium-high, 300-350°F for medium and 250-300°F for low heat. A properly heated grill sears foods on contact, keeps the insides moist and helps prevent sticking. While searing doesn't "seal in" the juices (contrary to popular belief ), it does create improved flavors through caramelization.
Clean the Grill
It's easier to remove debris when the grill is hot, so after preheating, use a l...
Car Tax Cuts
Have you ever wondered what types of tax breaks you are eligible for? Want to learn more? Read on.

On the off chance that you utilize your auto only in your business, you can deduct auto costs, as indicated by the Turbo Tax site. In the event that you utilize your auto for both business and individual purposes, you should separate your costs based on mileage. Auto deductions are for a car, van, and pick-up or board truck utilized for business as indicated by the IRS web site. It is important to be aware that the commute between one's home to work is a personal expense and not deductible.

However, if you drive from your usual work spot to another work related site whether it be a meeting in a different office, the store to buy office supplies or the airport, those are tax deductible miles. ...
Car Accident Avoidance Tips
It's a new year which is a good time to go over car accident avoidance practices. Keep in mind the below driving practices for a safe year.
1. Avoid fast lanes.
Leaving the fast lane open and staying to the right gives you more escape routes should you need to quickly change lanes.
2. Keep eyes scanning.
If you keep scanning the road ahead, you'll increase your chances of noticing problems before you reach them and have more time to react.
3. Always check blind spots.
Side mirrors and review mirrors are not enough. Always do a head check before changing lanes. Also be aware of other vehicle's blind spots as they could not be looking.
4. Judge the driver by the car's condition.
Typically a driver with an expensive car or a driver with a well maintained will be cautious with their vehicle, w...
New Year Car Resolutions
What are your new year resolutions for 2017? Share them with us on Facebook. Our resolutions are below.
1. Routine maintenance is a best car care practice.
Changing the oil, rotating the tires, and checking the brakes are only some of the common maintenance checks we all should be completing in order to extend the life of our vehicles.
2. Draw pictures in dirty windows.
If you don't have time to wash your vehicle, use your dirty vehicle as a big canvas and get creative. Make someone smile.
3. Put the phones away.
Texting is a serious distraction while driving. It causes a lot of accidents every year. If you have to text, please pull over. We plan to.
Grant a Starr Foundation
Due to the coming holidays, for the month of December Luke Fruia would like to highlight a charity foundation we work with in order to bring further awareness to their cause. Like many charities, their origin story is one of struggle and sadness, but out of that sadness the foundation was formed and it currently works hard to maintain hope for the future. What charity are we speaking about? The Grant A Starr Foundation.
The origin of the foundation revolves around a single boy named Grant Starr. Grant star died in the summer of 2005 from an unknown brain eating disease. Doctors were never able to identify the disease and it's that struggle that drives the foundation.
The Grant A Starr foundation was founded soon after Grant Starr's death with the mission to help fund and improve new pediat...
GM Was Involved in the Apollo Space Program
Tech in the auto industry is the new wave of today. Because of this, we want to set the record straight. Advancing technology is not something new for GM. GM has been pushing the boundaries of science beyond the automotive industry since its inception -including space exploration. Yeah, you read that right.
During the 60's, GM invented two major systems for NASA: The inertial guidance and navigation systems for the entire Apollo moon program and the Lunar Roving Vehicle. Both inventions were pivotal to space exploration and manned moon missions.
GM's AC Electronics Division had been working on the inertial guidance systems decades before NASA came to GM, so the partnership made sense. Meanwhile, GM's Delco Electronics Division was tasked with developing the Lunar Roving Vehicle (the LRV). ...